PMC seeks ban on heavy vehicles in key areas of Pune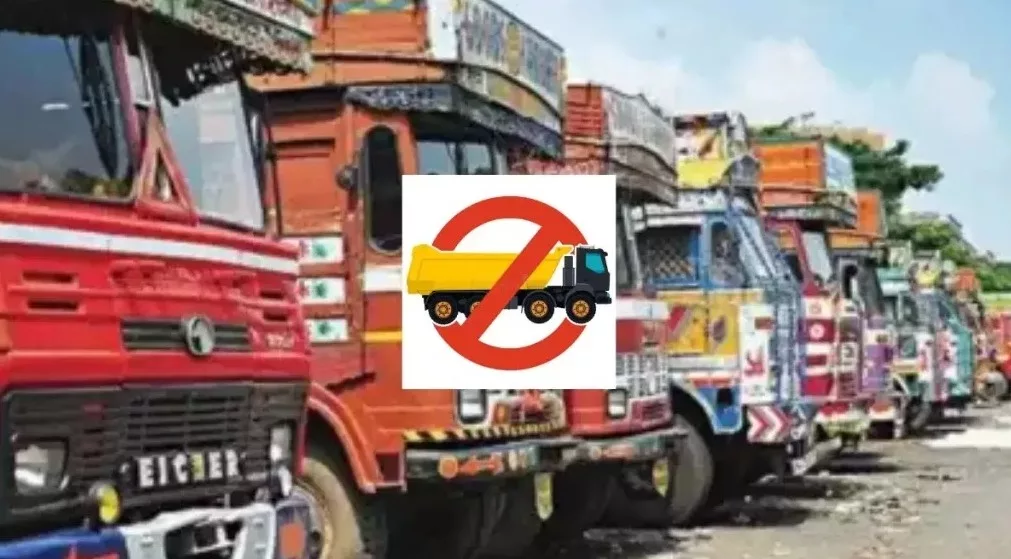 Pune : In light of the surge in shoppers ahead of Diwali, the PMC urged the traffic police to restrict the movement of heavy vehicles on key road stretches, at least during peak morning and evening hours.
As per further information, for Katraj Kondhwa Road, the Pune Municipal Corporation (PMC) has already proposed to outlaw heavy vehicles during rush hour.
Similar restrictions have been proposed for Mundhwa Road, and because of the heavy traffic of celebratory shoppers, vehicle traffic has already been prohibited in some areas of Shivaji and Laxmi road.
According to a municipal official, in order to preserve the flow of smaller cars on city roadways, heavy vehicles like trucks and dumpers should be rerouted by the traffic police.
Regular commuters reported that the city's construction boom was already causing traffic problems for them.
Over time, Sinhagad Road traffic has gotten worse, mostly as a result of the ongoing flyover construction. For the next few weeks, heavy vehicle traffic should not be allowed on routes such as Tilak Road, Sinhagad Road, Laxmi Road, Swargate, and portions of the Deccan Gymkhana area, according to local Anand Nayak.
Major city roads are congested due to construction activities throughout the city. The commuters' misery is exacerbated by the celebratory shopping that occurs before Diwali. Over the next few days, they only anticipate the situation getting worse. Heavy vehicle bans on important roads are not sustainable.
According to a traffic police official, more staff is being deployed based on need, and monitoring has been stepped up at all important intersections. Drivers who stop their cars in an unplanned way on the roads, obstructing traffic flow, face consequences.
Shreyas Vange