Pune- based platform Airattix secures Rs 2.30 crores in pre-series; Read to know more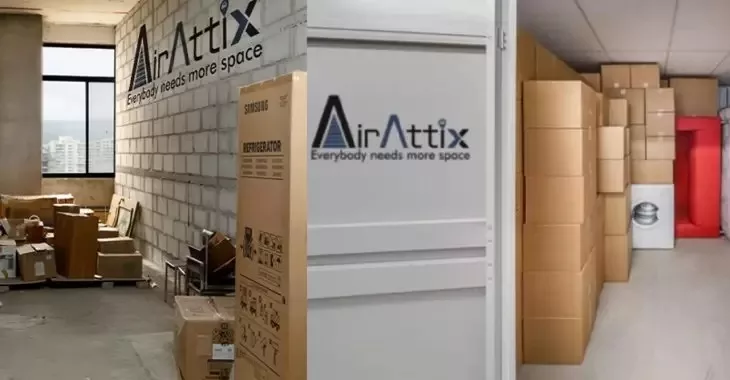 Airattix, a Pune-based platform for storage and parking spaces, has secured a significant ₹ 2.30 crore in pre-series A funding. The funding was led by a group of angel investors from India and the US. These funds will be instrumental in driving Airattix's growth, allowing them to build a highly skilled team to enhance their operations in India.
The Confederation of Indian Industry (CII) recently organized the EXCON 2023 roadshow in Pune, attracting stakeholders from the infrastructure and construction equipment sector.
EXCON, scheduled for December 12 to 16, 2023, at the Bangalore International Exhibition Centre, will exhibit the latest construction technologies and machinery from top industry manufacturers. ForgeTech India 2023, hosted by the Association of Indian Forging Industry (AIFI), concluded successfully.
Baba Kalyani, Chairman and Managing Director of Bharat Forge Limited, expressed satisfaction with the event, highlighting the remarkable progress of the Indian forging industry and its potential for substantial growth and global recognition.
With the Government of India implementing strategic policy changes to increase the manufacturing sector's GDP contribution from 16% to 25%, the forging industry is poised for innovation, technological advancements, and significant growth. Mondelez India has partnered with the National Skill Development Corporation (NSDC) for the Shubh Aaramb initiative to enhance the skills of Indian youth and promote community development. The company has signed an MOU with NSDC to train 660 young individuals in six distinct job roles in the Bhind (Madhya Pradesh) and Pune (Maharashtra) districts.
Bergner India hosted a culinary roadshow in Pune, featuring Michelin Star Chef Vikas Khanna at select homeware stores. The visits aimed to provide retailers and customers an opportunity to interact with the culinary expert and introduce new product lines, including the 'Capri' Pressure Cooker, 'Naturally' Cookware, 'Walking by Bergner' Flasks, 'Acadia' Jars, and 'Olive Garden' Knives. Umesh Guptaa, Director of Bergner India, emphasized the company's commitment to quality, functionality, and style, aiming to make cooking a pleasurable experience.
Bergner India is thrilled to have Chef Vikas Khanna join them on this culinary journey, bringing his expertise to their products.