Pune Citizens Resort to Use Air Purifiers & Natural Remedies to Tackle Poor Air Quality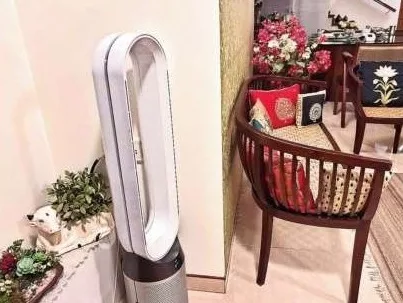 Every night when she gets home from work, a Baner resident closes the doors and windows in her living room. She turns on the air purifier after that. She finds a sofa and eases into a comfortable breathing position as fresh air fills the room.
A few years ago, the resident lived in Delhi and utilized an air purifier there. When she moved to Pune, she packed it up and stored it in the loft. She felt compelled to use it this year because the city's air quality was clearly declining.
The best results from an air purifier come from sealed windows and doors. The room is then continuously filled with clean air. According to a Shivajinagar resident, while an air purifier is very helpful when one is at home, people are exposed to harmful air when they leave the house for work or send their kids to school.
While some homeowners are installing air purifiers, others are enhancing the quality of the air in their surroundings with salt lamps and activated charcoal.
Over the past few days, many residents have complained of respiratory problems, bronchitis, and other allergies due to the increased dust and construction activities.
According to a resident, there must be a workable way to address the poor quality of the air. A lot of the kids in the housing society have coughing fits.
In addition, a lot of people are experimenting with natural solutions to enhance the air quality and ventilation in their homes and surroundings.
Candles made of beeswax and essential oils infused with extracts of clove, oregano, thyme, and rosemary can help people in their homes clean up the dirty air.
Some people are adding air-purifying plants to their homes, such as bamboo, aloe vera, and money plants.
Shreyas Vange