Pune Metro asked to cover Swargate mixing plant to mitigate pollution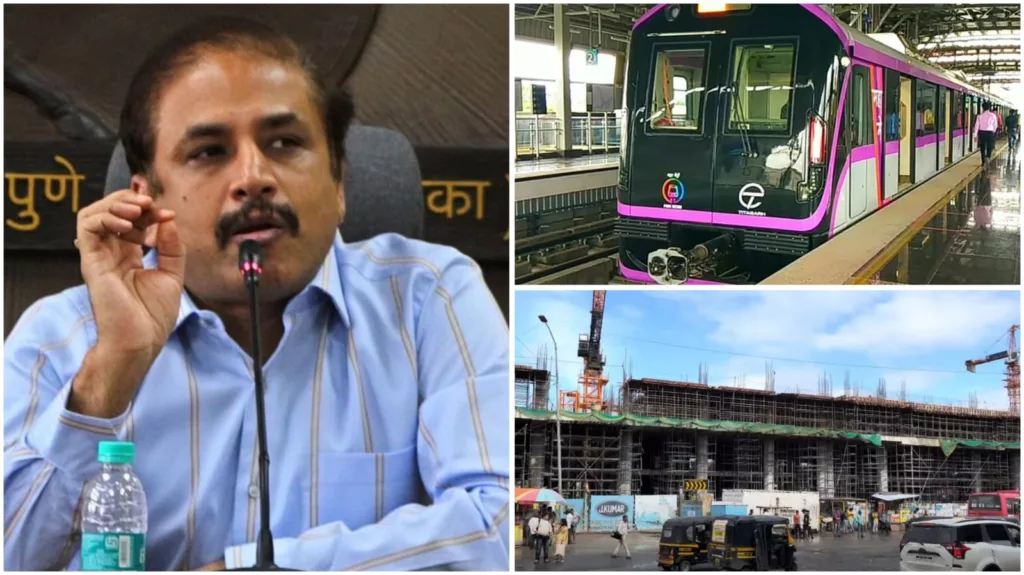 Despite established regulations aimed at reducing air pollution in the city through construction activities, Maha Metro is reportedly neglecting these guidelines.
The Municipal Commissioner and Administrator, Vikram Kumar, have issued a warning that within two days, protective sheets and green fabric must be installed around the Metro station construction site at Swargate and the adjacent ready-mix plant. Failure to comply will result in a halt to the ongoing work.
The escalating issue of air pollution in major cities, exacerbated by the hazardous pollution levels in Delhi, prompted the central government to mandate preventive measures for all state governments. In line with these directives, the state government has relayed regulations to municipal corporations, emphasizing strict enforcement.
Swargate is currently witnessing the construction of a metro hub and multi-storied buildings at Jedhe Chowk, drawing a constant influx of citizens and contributing to vehicular traffic pollution.
The metro hub location also houses a ready-mix concrete plant, and the substantial movement of vehicles transporting gravel and cement generates a significant amount of dust on the roads. Despite these concerns, Maha Metro is allegedly overlooking the prescribed rules.
A formal complaint regarding this disregard for regulations has been lodged with Municipal Commissioner Vikram Kumar. Consequently, Kumar has cautioned senior Metro officials, insisting that protective barriers and green netting must be erected on all sides of the construction hub within the stipulated two-day period, or else the ongoing work will face suspension.
Shreyas Vange