Pune News : Supreme Court dismisses residents' plea on Bhidewada; Ordered to vacate land within month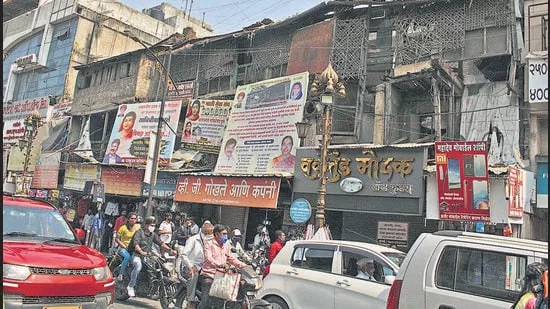 The petition filed by local residents in the Supreme Court regarding Bhidewada was dismissed by the court on Thursday. The court expressed its dissatisfaction with the prolonged struggle for the memorial, questioning the reasons why the petitioners should not be penalized.
Furthermore, the court ordered the land to be vacated within a month and transferred to the PMC. As a result of the Supreme Court's decision, the petition of the residents has been dismissed, thereby clearing the path for Bhidewada to be recognized as a national monument.
A petition against the high court's verdict on Bhidewada was filed by residents and businessmen, which prompted a hearing in the Supreme Court. The bench, led by Justice Narasimha, expressed regret that the case had been ongoing for 13 years. Senior advocate Madhavi Dewan, representing the BMC, along with Adv. Makarand Adkar, presented arguments. The case received special attention from Deputy Commissioner of Land Acquisition Department Pratibha Patil, Special Land Acquisition Officer Shweta Darunkar, and Assistant Advocates Praniv Satale and Shantun Adkar.
The PMC recently made a ruling on the long-pending case regarding the land acquisition of Bhide Wada in Budhwar Peth, where Mahatma Phule and Savitribai Phule established the first school for girls. This decision paved the way for the construction of the Bhidewada National Monument, and the civic administration began the land acquisition process.