Pune : PMC to relocate bus stops between Swargate and Hadapsar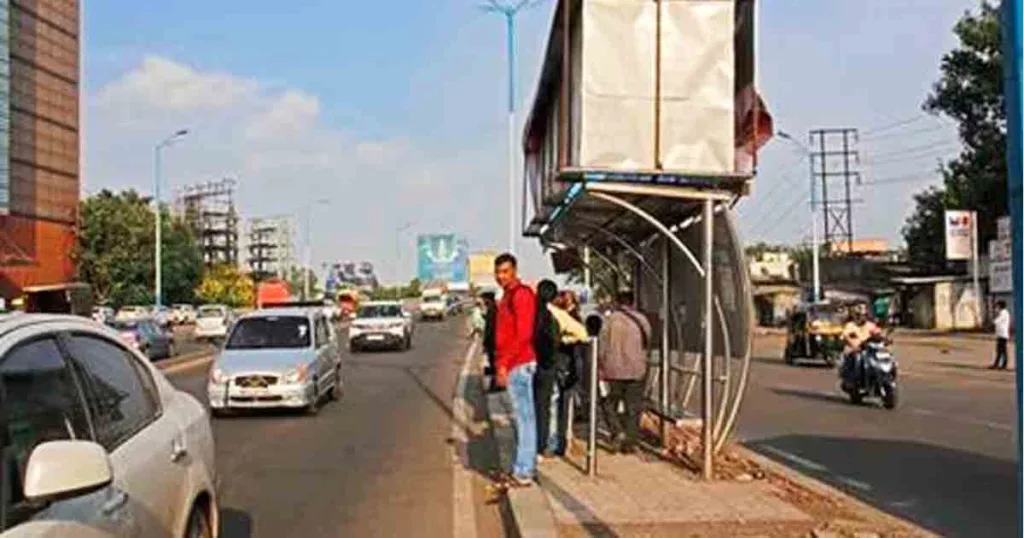 By: Pune Pulse
September 6, 2023
Pune: The Pune Municipal Corporation (PMC) has decided to relocate the bus stops between Swargate & Hadapsar to the roadside.
Speaking to Pune Pulse, Sudhir Chavan, Executive Engineer of the PMC Road Department said, "Actually, there is no dedicated BRTS section on the route between Swargate and Hadapsar. The bus stops on the route are small in size. Hence, based on the discussions with Vikas Dhakane, Additional Commissioner, PMC we have begun shifting the BRTS stops from the central part of the route to the roadside. Once the bus stops are shifted, we will have a 100m wide lane. Another objective of this experiment is to move the BRTS stop at Vaiduwadi to the roadside and then move all other BRTS stops on the roadside from Fatima Nagar to Magarpatta Chowk."
He further said, "Currently, the cycle track between Hadapsar & Vaiduwadi isn't used by cyclists. People are using it to park their cars or ride their 2-wheelers. Once the cycle track is removed, we will have 2-2.35m more space on both sides of the road. This will help in reducing traffic congestion & increasing road width."
This move is in connection with the removal of cycle tracks between Hadapsar & Vaiduwadi which the PMC had begun on 28th August.