Pune Traffic Police Picks 5 Spots for Diwali Shoppers' Vehicle Parking in City's Central Areas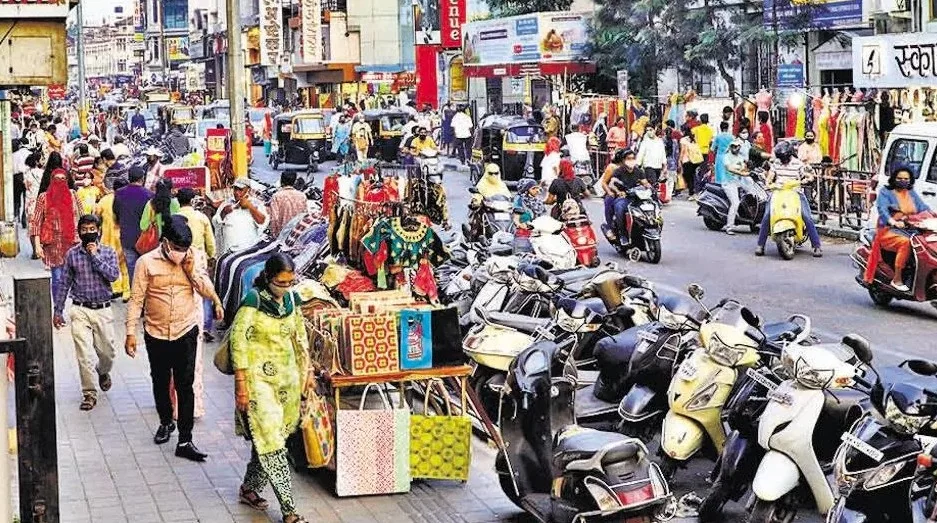 The NMV School premises is one of the five central locations that the city traffic police have designated for people going shopping for Diwali to park their cars and two-wheelers.
The parking lot will be available starting on Friday and running through Saturday. The same will be extended until Sunday if necessary.
The city's traders' association had contacted the traffic police and the municipal government to arrange for short-term parking for cars until the weekend.
According to the Federation of Traders Association of Pune members, the facility will make it easier for customers to park their cars and stop roadside parking and stopping.
Parking Spots for Four Wheelers:
· Riverside Road (Bhide Bridge to Tilak Bridge)
· PMC-run parking lots at Halalwada and Narayan-Sadashiv Peth
· NMV School
Parking Spots for Two Wheelers:
· Near Bhide Bridge Riverside Road
· Ghorpade Road (Kumbhar Ves to Shivaji Bridge)
Duration of Parking:
 To be in place till Saturday and may be extended till Sunday
Laxmi Road, Bajirao Road, and Shivaji Road are among the central areas where there has been heavy traffic over the past few days.
There are significant traffic jams on all major roads and side streets, according to a local vendor. They are seeing widespread instances of illegal parking on sidewalks and roads, even in the presence of law enforcement. At the very least, temporary parking should be available after the festival.
Many people are parking their cars on Tilak Bridge, Balgandharva Bridge, Riverside Road, and other bridges, according to a customer. In place of the current PMC-run lots, multi-layer parking lots must be developed in the city's central areas.
Shreyas Vange
(Source – TOI)