Diwali Air Travel Becomes Distant Dream for Several Passengers Due to High Fares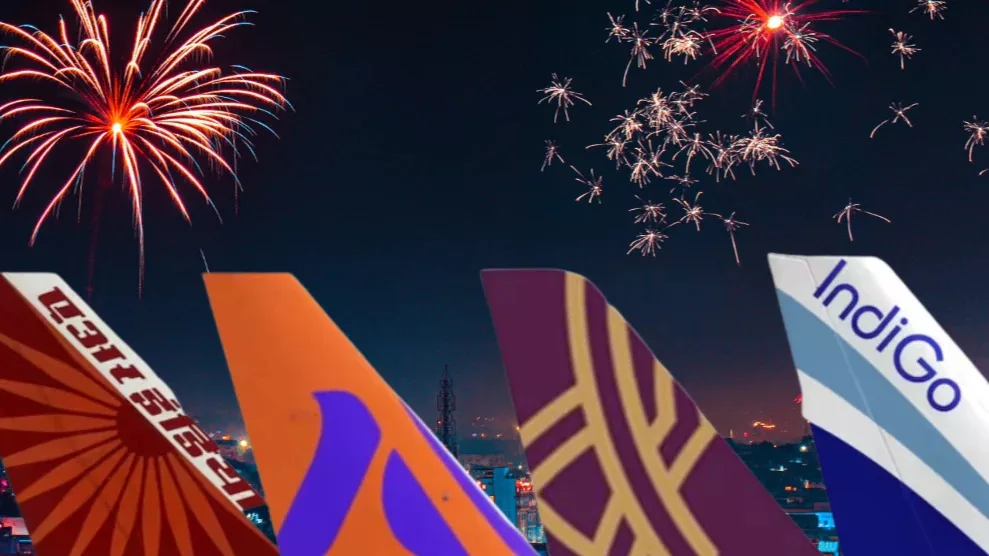 Pune : One Vadgaon Sheri resident had to make the difficult decision to send his wife and daughter alone to his parents' Chandigarh home for Diwali.
He paid more than Rs 55,000 for their trip. The cost of travel would be about Rs 75,000 if even he could have embarked on the journey. The individual chose to remain in order to save some money.
Not just the residents of Vadgaon Sheri, but many others were also forced to cancel their plans to celebrate Diwali in their hometowns due to expensive airfares and fully booked trains. The festival will be a low-key affair for some people. Making voice and video calls to loved ones will be the only source of comfort. Some will rely on their friends to help them overcome their holiday loneliness.
A resident of Koregaon Park was scheduled to celebrate Diwali in Noida, but her relatives discouraged her from going. For years, they have been aware of the pollution in Delhi during Diwali. They advised her not to spend so much money on a trip home, but to celebrate with friends in Pune.
According to a different resident, his wife is from Prayagraj. She returned home with their daughter for Diwali as a result. He remained put. For the Chhath festival, he was supposed to travel to his hometown of Patna, while his spouse and child would remain here. Those with low incomes can no longer really travel together to many locations during festivals.
Shreyas Vange