Pune : Tree branch falls on moving PMPML Bus Near Fergusson College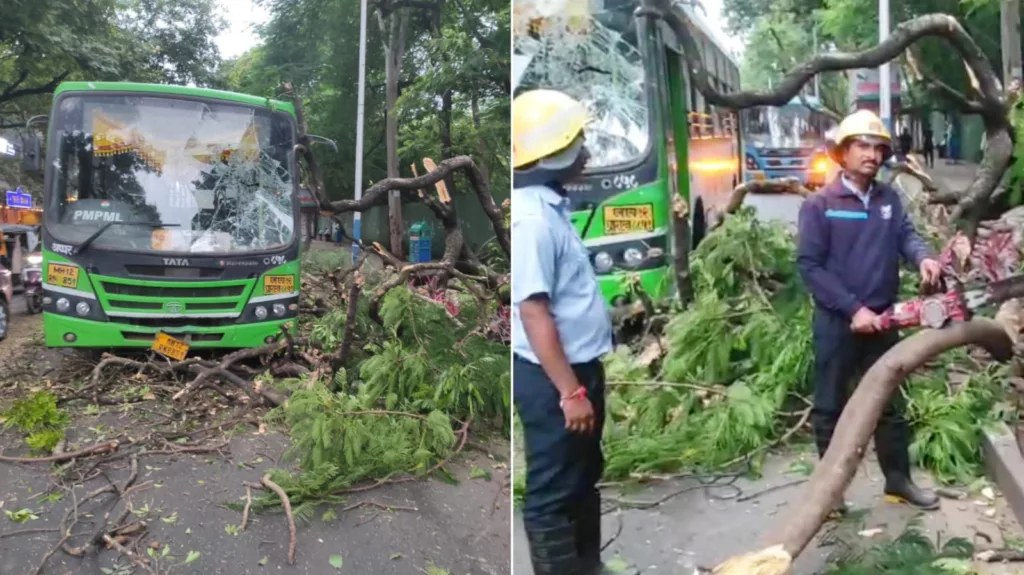 On 7th September, a huge tree branch fell on top of the PMPML bus near Fergusson College Gate no 1.
Speaking to Pune Pulse, Kamlesh Chaudhari, PMC Kasba Fire Department Official, said "At 6:10 pm on the evening of 7th September, a massive tree branch fell on a moving PMPML bus. Despite being a crowded area, the fire brigade team reached the accident spot.They took off the fallen branch with the appropriate tool & shredded it immediately."
As per further information from Chaudhari, the front glass (windshield) of the bus & one of the side windows was damaged in the incident. The driver of the bus has faced very minor injury & the passengers inside the bus got off from the bus immediately. There are no casualties reported.
Shreyas Vange