SFI activists assault students at SPPU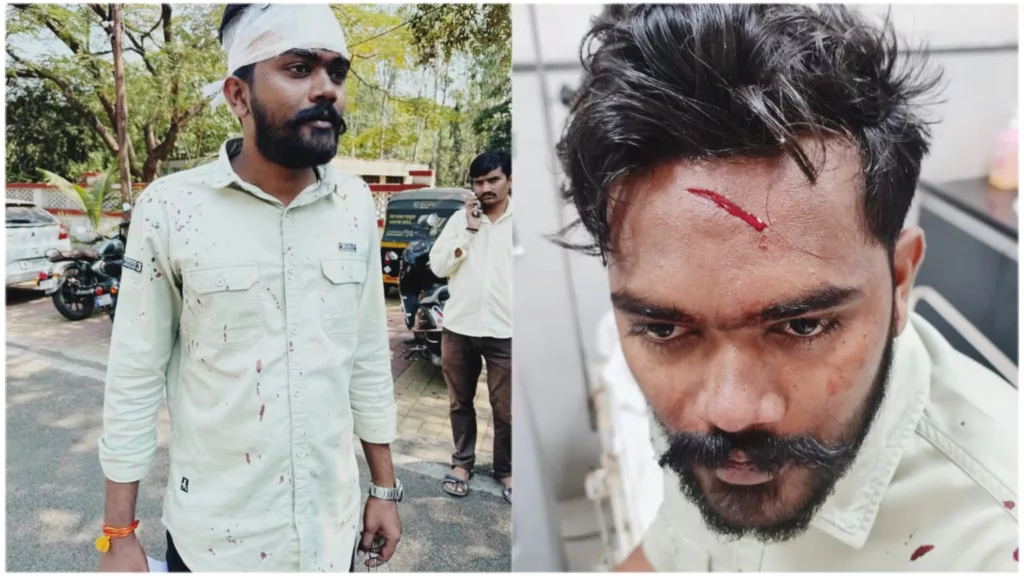 By: Pune Pulse
November 1, 2023
Pune: The Students' Federation of India (SFI) and other left-wing organizations at Savitribai Phule Pune University (SPPU) conducted a membership registration drive without the authorization of SPPU on November 1, 2023. As per information, the students who came to eat at SPPU were forced to register. Also, students who declined to join were allegedly assaulted by the members of the organization. SFI activists used sticks to assault three to four students. As a result, one student suffered a major injury to his forehead, and others faced injuries in the attack.
Later, the intervention of Akhil Bharatiya Vidyarthi Parishad (ABVP) activists contacted the police. The injured students were taken to a nearby hospital for immediate medical attention.
Harshvardhan Harpude, Akhil Bharatiya Vidyarthi Parishad, expressed concern over left-wing organizations entering universities and forcing students to join their organizations. He emphasized that this behaviour is detrimental to the university's environment and called upon the administration to promptly address this issue. Strict actions are to be taken against those responsible for such actions, including the filing of legal cases against them. He further emphasized that no student should be subjected to bullying and assured that the ABVP will consistently support students in such situations.
Madhupriya Dhanwate