Smart City Mission : 32 battery-powered boats to be introduced in Dal Lake soon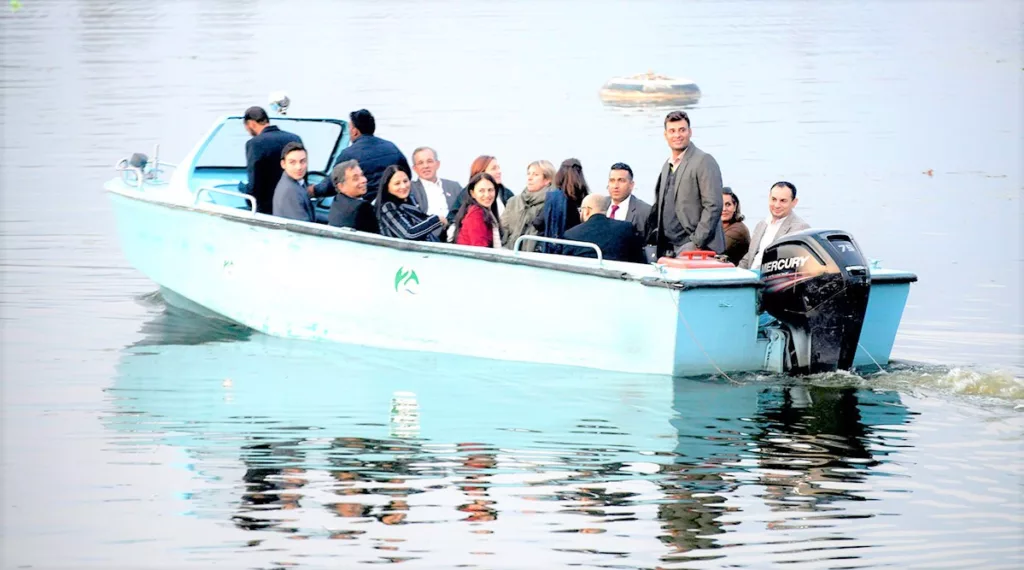 By: Pune Pulse
November 20, 2023
Pune: In an effort to revitalize ancient waterways and transform the cityscape, Srinagar is preparing to launch battery-powered boats in early 2024 as a part of a new public transportation system.
These will manage public transport requirements for the people living within the lake and also link the cultural spaces located on the banks of Jhelum. These will connect the cultural venues situated on the banks of Jhelum and oversee the public transportation needs of the lake's inhabitants.
As per further information, a fleet of thirty-two battery-operated boats is supposed to crisscross the five basins of Dal Lake, namely Nehru Park, Nishat Bagh, Hazratbal, Nigeen, and Barari Nambal.
Large-scale dredging will be done on waterways like the Dalgate-Rainawari route to accomplish this, restoring access to places like the Shalimar Garden that were previously only reachable from the lake.
A Srinagar Smart City Limited official stated that they are prepared to implement water transportation in Srinagar's Dal Lake and Jhelum River to relieve traffic and provide a different kind of public transportation. They are nearing the end of the boat sample approval process. By the following year, the first phase will see the introduction of two boat types: eight and twenty-seaters.
It is anticipated that these vessels will provide transportation for the residents of the Jhelum River and the lake.
In addition, the initiative brings Dal Lake's backwaters back to life for tourists, providing a singular experience evoking the Mughal era when empresses used these waterways to reach the storied gardens at the foot of the Zabarwan hills.
Shreyas Vange