Stay Alert ! 434 Influenza cases between Jan 2023-Nov 2023 reported in Pune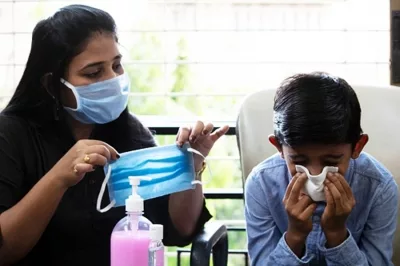 The H3N2 subtype of the influenza A virus, which is gradually taking over as the predominant strain in circulation, may be the cause of the recent increase in cases of viral fever linked to cold, cough, and soar throat.
According to health department officials, the influenza A virus is currently circulating in the state and has outperformed the HINI (Swine flu), another subtype of influenza A virus.
Maharashtra has reported 3,206 cases of influenza, of which 2,031 have been classified as H3N2 and 1,175 as HIN1, as per the state health department's Integrated Disease Surveillance Programme report. Between January and November 16, the Pune district recorded 434 influenza cases, which is the third-highest number.
The State Health Department's data indicates that during that same period, Thane (590) and Mumbai (1,869) reported the highest number of influenza A cases.
According to the report, there have been 36 recorded influenza-related deaths this year, of which 28 were associated with H1N1-infected patients and 8 with H3N2-infected patients.
The joint director of health services has instructed all district health officers, medical health officers, and civil surgeons to regularly monitor cases of influenza and Covid-19.
Shreyas Vange