Swargate Chowk Plagued With Frequent Traffic Congestion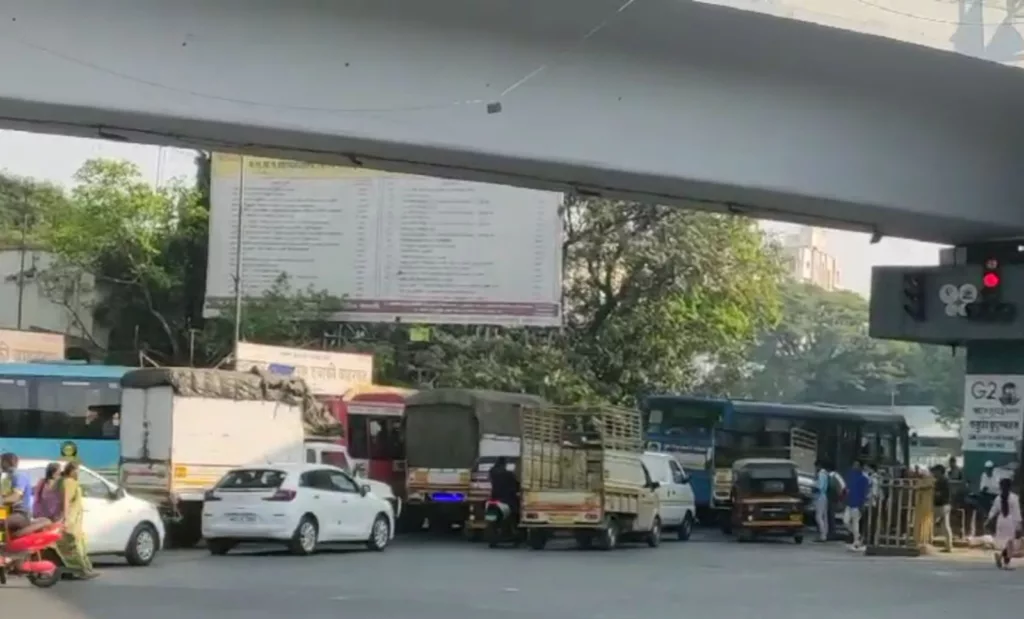 Citizens travelling from Swargate Chowk are in distress as traffic jams, congestions and more remain as they are every day at Swargate Chowk with no improvement in the situation.Speaking to Pune Pulse, Rajesh Jannu, Resident of Swargate, said "Traffic congestions is the prevalent issue here. I have to commute every day by going from 2 to 3 chowks which are at long distance.
Hence, a lot of time is wasted & I get late. I travel to Laxmi Narayan Chowk everyday as I have work every day in areas like Sathe Colony, Ghorpade Peth etc. Only to travel such a short distance, I have to pass through longer routes such as Seven Loves Chowk or Sinhagad Road etc which takes a lot of time."Pranav Unde, Resident of Sahakarnagar, said "I face a lot of traffic at Swargate Chowk. When we look at Swargate Chowk, on one side, Metro work is going on. Then, on the route going towards Satara Road, Panchami Hotel etc, there is an ST stand near the two-way flyover where one side goes towards Sarasbaug & other goes towards Seven Loves Chowk.
Bus passengers keep crossing the road haphazardly & in anyway they want due to which entering the flyover takes some time for commuters, creating traffic jam. Many a times, I & several people have notified the traffic problems to the Traffic Police but nothing is done about it."Rupesh Kesekar, Resident of Budhwar Peth, said "I travel every day by PMPML bus, however, a lot of commuter traffic can be seen at Swargate Chowk.
Metro work is going on at one side of Swargate Chowk due to which a lot of space of the PMPML has been gone. Metro building has been created. Hence, the space of extra margin can be left for the PMPML. Now, any further work of Metro like material storage etc can be done inside the building. Hence, the space will be back with the PMPML.
The bus stops of the PMPML there can be taken backwards so that maximum road can be utilized by everyone."Ganesh Khengre, Sub Inspector, Swargate Traffic Police Division, said "At the entire Swargate Chowk, 3 Traffic officials are appointed every day for smooth traffic. From Pune Metro, 6 more officials have been deployed at the Swargate Chowk."
Shreyas Vange