Western Railway To Introduce Second Vande Bharat Express On Mumbai-Ahmedabad Route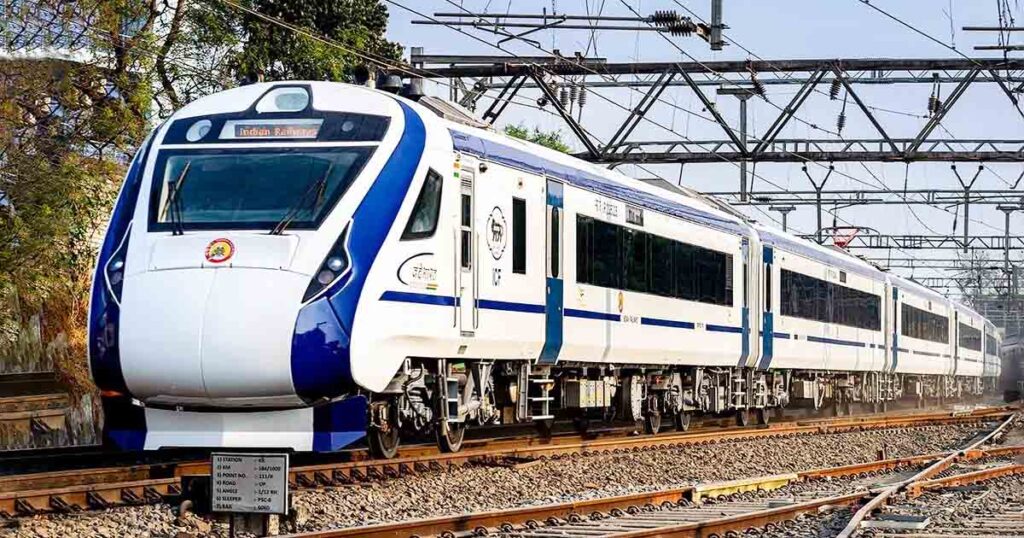 PUNE: In a move to bolster connectivity between major cities, Western Railway is poised to introduce a new semi high-speed train on the bustling Mumbai-Ahmedabad route, following the success of the Mumbai-Gandhinagar Vande Bharat Express. Recognizing the immense significance of this route and its role in serving a densely populated corridor, railway authorities are actively exploring the viability of a second Vande Bharat Express. This endeavor aims to foster seamless travel between the economic powerhouses of Mumbai and Ahmedabad, catering to the diverse needs of both business and leisure travelers.
Citing insights from transportation experts, it has been revealed that more than 30,000 passengers journey along this route daily, a considerable portion of them opting for road travel. Currently, the route operates nearly 24 trains, encompassing both regular and weekly services that traverse through Ahmedabad. This surging demand for transportation options underscores the route's significance.
A Western Railway official emphasized the overcrowding predicament that plagues existing trains, such as the Mumbai Central Gandhinagar Vande Bharat Express, Shatabdi Express, as well as various super-fast and express trains. Contrary to initial concerns that the Mumbai Vande Bharat Express might encroach upon the occupancy of the Shatabdi Express, it has become evident that these two services cater to distinct traveler segments.
The triumphant journey of the Mumbai Vande Bharat Express has validated a crucial observation: a substantial number of travelers who previously favored road or air transport now prioritize the speed, efficiency, and convenience of the high-speed train. This revelation has paved the way for contemplation of a second Vande Bharat Express, serving as a response to the escalating demand from passengers.
This potential development has garnered widespread endorsement among frequent commuters traversing the Mumbai-Ahmedabad route, who perceive it as an essential requirement. The introduction of another Vande Bharat train is perceived as a tangible solution to the ongoing challenge of securing confirmed tickets for travel.
Despite the diverse array of train services in operation, a ticket scarcity persists, compelling hundreds of passengers to resort to road transportation alternatives. The envisioned addition of another Vande Bharat train to this route echoes Western Railway's intent to augment connectivity between these pivotal cities and offer a viable, efficient alternative for the ever-increasing number of travelers traversing this corridor.
Madhupriya Dhanwate