Apple eyes at manufacturing Rs 1 lakh crore iPhone in India by March 2024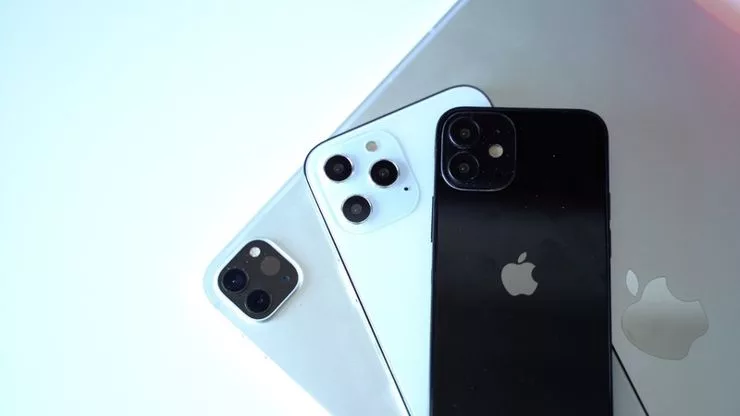 By: Pune Pulse
November 21, 2023
Apple has set a target to manufacture iPhones worth almost ₹1 lakh crore in India by the end of the fiscal year in March 2024. The company has already made significant progress towards this goal, having produced over ₹60,000 crore worth of iPhones in the first seven months of the current fiscal year.
However, if Apple fails to achieve this target by the end of the current fiscal year, experts predict that it will do so in the first quarter of FY25. Despite Apple's efforts to meet the high demand for iPhones during the festive season in the US and the West, global headwinds and reduced consumption, particularly in electronics, have impacted sales. It is worth noting that approximately 70% of iPhones manufactured in India are exported, and Apple has already exported ₹40,000 crore ($5 billion) worth of iPhones between April and October of the current fiscal year.
According to industry executives cited by Economic Times, Apple has achieved a remarkable feat in the fiscal year 2023 by surpassing the total exports mark of the previous year and reaching a milestone of $5 billion in exports. The iPhone has played a significant role in this achievement, becoming the first single brand to surpass the $5 billion mark in exports from India. Apple's exports have continued to grow impressively this year, with a staggering 185% year-on-year increase in the first seven months. In the period from April to October of the previous year, Apple had exported iPhones worth Rs 14,000 crore.
According to reports, Apple's impressive export numbers are in line with their strategic focus on India as a market and their goal of establishing India as a key manufacturing and export hub in the medium to long term. However, Apple is yet to respond to inquiries about their production and export figures. Apple's production in India is carried out by Foxconn and Pegatron, both based in Tamil Nadu, as well as Wistron (now owned by Tata group) in Karnataka, as part of the production-linked incentive (PLI) scheme for smartphone manufacturing. These companies manufacture iPhone models ranging from 12 to 15. As beneficiaries of the PLI scheme, they are required to provide the government with quarterly reports on production, exports, investments, and employment data.
Tata Group has recently acquired a 100% equity stake in Wistron Infocomm Manufacturing (India) Pvt Ltd, making it the first Indian entity to officially join Apple's supply chain as an iPhone manufacturer. The deal, valued at $750 million, includes a $550 million inter-corporate loan from the parent company to Wistron India. This move by Apple towards India as a manufacturing center began in 2018-19, with the company exploring the potential of the Indian market by producing limited quantities of iPhone SE, 7, and 8 models.
Over the past 2.5 years, Apple has fully committed to the Indian market, resulting in a significant increase in manufacturing capacity. According to an industry executive, Apple conducted tests in the Indian market between 2018 and 2020 to evaluate the manufacturing landscape, including factors such as the availability of skilled labour.
The current fiscal year has seen a substantial increase in production capacity, with a growth from Rs 16,750 crore in 2020-21 to Rs 60,000 crore within the first seven months. This growth can be attributed to Apple's decision to assemble non-Pro iPhone models in India, which has contributed to the healthy production figures. As Apple continues to show confidence in India's manufacturing capabilities, it is expected that these numbers will continue to grow exponentially. Market analysts have also noted that Apple is benefiting from the trend of premiumization in the domestic market, and it is projected that the company will sell 9-10 million iPhones in India by 2024, a significant increase from the less than 7 million sold in 2023.