Elderly Wheelchair-Bound Couple Denied Pre-Booked Taxi at Pune Airport, Authorities Seek Solution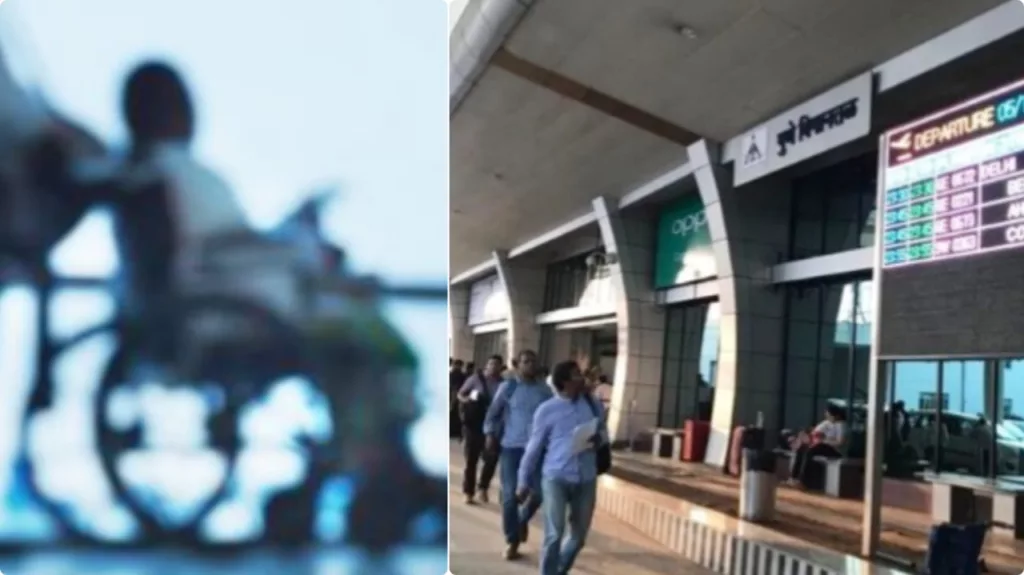 Pune : In a deeply unfortunate incident, an elderly couple in wheelchairs faced a distressing experience at Pune Airport when they were denied their pre-booked taxi service upon arrival at the airport exit gate.
The incident highlights the challenges faced by individuals with mobility issues and the need for better accessibility and understanding of their needs.
On Sunday Dr Arvind Wakade (73) and his 70 years old wife were returned to Pune from Nagpur. Both were wheelchair bound and facing health issues. Hence they had booked a taxi but considering passenger pick up from aeromall , they were forced to go to aeromall.
Dr Wakade said, "We both were wheelchair bound hence we can not go and take taxi from aeromall, even after that airport authority forced us to go there and take taxi."
The elderly couple, who had booked a taxi in advance to facilitate their exit from Pune Airport, arrived at the designated exit gate, expecting a seamless transition to their pre-arranged transportation. However, to their dismay, they were informed by airport staff that their pre-booked taxi would not be allowed to pick them up at the exit gate.
For the wheelchair-bound couple, this sudden change in plans forced them into a difficult and uncomfortable situation. They were left without the assistance they had relied upon to navigate the airport and reach their destination safely and comfortably. The incident shed light on the challenges faced by elderly travelers and those with limited mobility when their pre-arranged support is unexpectedly denied.
This unfortunate incident has raised questions about the accessibility and support provided to passengers with disabilities and mobility issues at Pune Airport. Such incidents emphasize the importance of airports and transportation providers having policies and procedures in place to ensure the smooth and dignified travel of all passengers, regardless of their physical capabilities.
Airport authorities are urged to conduct a thorough review of their policies to avoid such distressing situations in the future. However Santosh Dhoke, city airport director said, "We have already made many arrangements for senior citizens and pregnant women.If the passengers were wheelchair bound then its responsibility airline to drop them with safety and security."
Dhoke also further stated that the matter shall be taken in the monthly facilitation meeting with the airline companies as well as with the staff. There is also a helpdesk where the passengers can be advised for the pick up process. There are yellow signs which guide passengers to the Aeromall at the conveyor belt 1 and 2. Also, we have kept a round the clock golf cart at the new foot over bridge which transports passengers to the pick up point in Aeromall. We will still look into any other aspects wherein we can provide improved services for the passengers.