Karnataka High Court says, taking care of parents is responsibility of children, not charity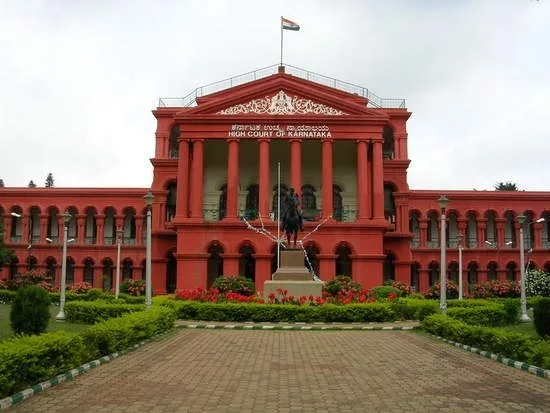 November 13, 2023
Pune: During the hearing of a case involving a daughter and son-in-law who allegedly assaulted their parents and evicted them from their own house after receiving the property as a gift, Chief Justice PB Varale and Justice Krishna S Dixit of the division bench stated that it is the responsibility of children to take care of their parents when they have received property.
The court was presiding over a case involving allegations of a daughter and son-in-law assaulting their parents and forcibly evicting them from their own home, despite having received the property. The court emphasized that it is not only the duty but also a moral obligation for children to provide care and support for their parents.
The High Court division bench upheld the order of the Divisional Officer. Additionally, they also upheld the judgment of the single-member bench of the High Court, which supported the same decision. The court emphasized that it is the duty and obligation of children to care for their elderly parents, rather than considering it as an act of charity.
In the current scenario, the daughter failed to fulfill her responsibility of looking after her parents despite receiving the property. Furthermore, the parents were subjected to assault and forcibly evicted from their own homes. This is an unacceptable and disheartening turn of events, as emphasized by the division bench in its ruling, which highlights the need for courts, authorities, and tribunals to exercise utmost caution and strictness in dealing with such cases.
R Kavitha was given a property by her father Rajasekharaiah on September 28, 2018. However, her parents later complained to the Sub-Divisional Officer's office, alleging mistreatment by their daughter and son-in-law. They also claimed that the couple had borrowed Rs 10 lakh for constructing their house and coerced them into selling their land to repay the debt.
Kavitha refuted these accusations and asserted that she had been taking care of her parents, even spending Rs 30 lakh on her father's medical treatment. Nevertheless, the Sub-Divisional Officer determined that the parents had been assaulted and evicted from the house. Consequently, the property, initially given to Kavitha, was declared invalid on February 24, 2021. In response, Kavita filed an appeal in the High Court challenging this decision. However, her appeal was dismissed by a single-member bench on September 11, 2021. Subsequently, Kavita decided to appeal to the division bench.