National Health Mission workers in Pune to go on strike on Nov 20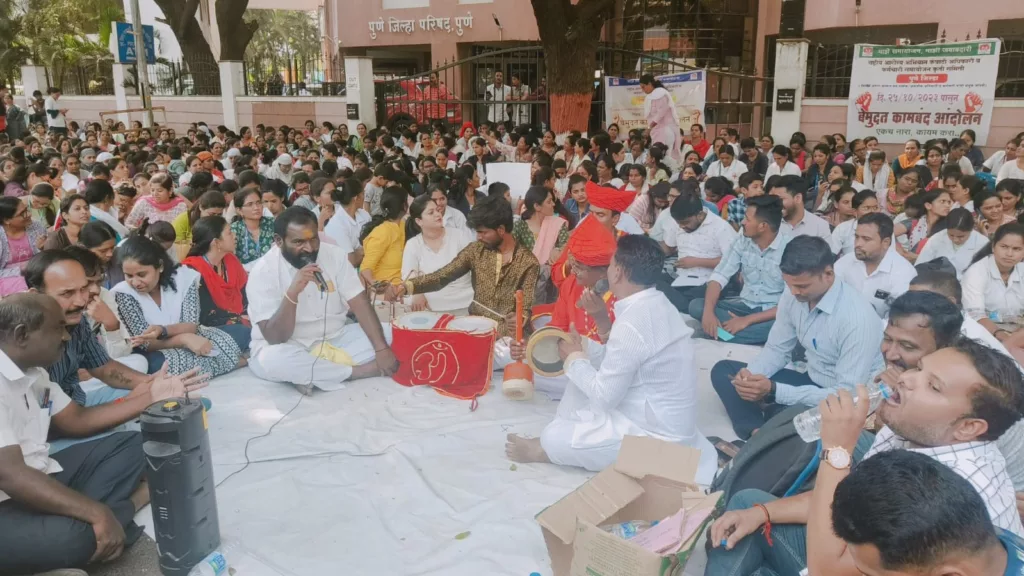 By: Pune Pulse
November 17, 2023
Pune: The officers and employees of the National Health Mission in Pune are organizing a protest on November 20 demanding a permanent status for the contractual staff like doctors, nurses, pharmacy staff and the staff of administrative departments across the state. Additionally, they are also demanding equal work and equal pay for the staff members.
The protesters will walk from Pune Zilla Parishad to Pune District Collector's Office on November 20 to press for their demands.
As per information from a letter of the National Health Mission, the organization is on strike from 25/10/2023 for the demand of equal work & equal pay for their service. As a part of it, on 20/11/2023 from 11 am, a protest is being organized from Zilla Parishad Pune to Pune District Collector Office.
Speaking to Pune Pulse, Dr Nitin Kadam, Medical Officer, Civil District Hospital, Aundh, said "The total number of the candidates under contract basis in entire Maharashtra is 35,000 comprising contractual doctors, sisters, pharmacies & staff working in the administrative department. The current strike is going on all over Maharashtra. The first demand of the medical staff, working for several years in the state on a contractual basis, will be to make them permanent. There are several vacancies currently. So, instead of hiring new people, the existing medical staff must be made permanent."
Kadam further added, "Another demand would be giving equal work, equal pay to the staff till they are made permanent. Another demand is about regulating the holidays. The medical staff on a contractual basis have 21 holidays in one year. However, the holidays allocated to the permanent staff must be given to us as well. We have given the reference of Manipur, Punjab etc."
As per further information, as many as 3 to 3,500 people will participate in the protest on November 20 which will be held from Pune Zilla Parishad Office to Pune District Collector Office.
Shreyas Vange