PMC to reuse Vishrantwadi Chowk FOB at Shivaji nagar & Pratik Nagar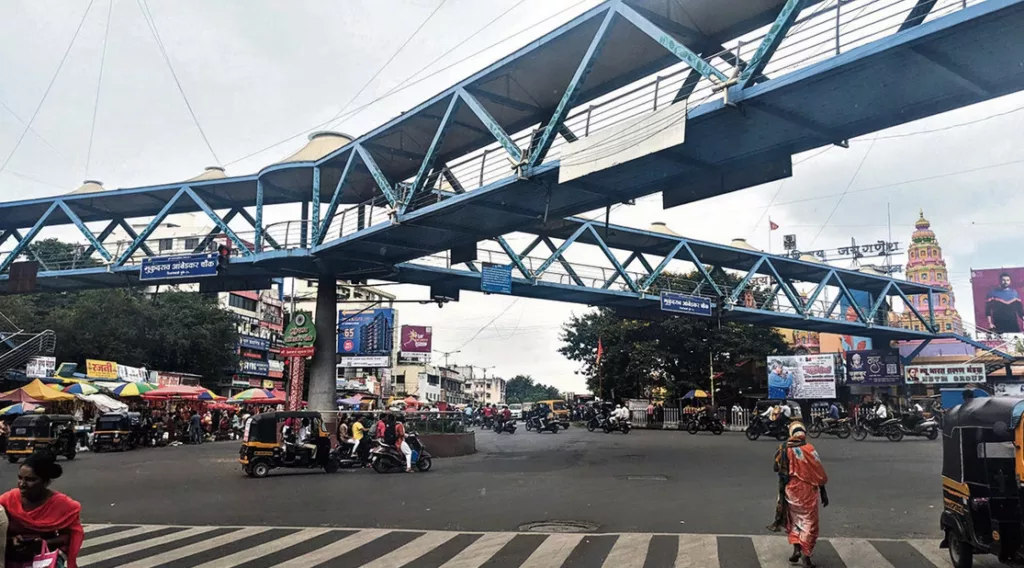 The Pune Municipal Corporation (PMC), instead of completely demolishing the existing FOB (Foot Overbridge) at Vishrantwadi Chowk, has decided to dismantle it & reuse it in 2 areas of Pune – Pratik Nagar and Shivajinagar.
Speaking to Pune Pulse, Ajay kumar Wayse, Executive Engineer, PMC Building Department, said "Traffic at the Vishrantwadi Chowk flows in eight directions, causing havoc, especially during rush hour. According to our survey, this intersection's grade separator and underpass combination could eliminate traffic congestion by 80%. The current FOB must be removed in order to make this easier because it is not compatible with our goals. We had earlier made the decision to destroy the FOB. However, we have chosen to reuse the FOB structure at two distinct locations within the city after talking with the contractor about the possibility of disassembling and reusing it."
As per further information shared by Wayse, the Pune Municipal Corporation (PMC), fearing a similar response from the public and civic activists regarding the demolition of two flyovers (Nal Stop and Pune University), has decided not to demolish the Vishrantwadi Chowk Foot Overbridge (FOB) in order to make way for the proposed flyover and grade separator. The PMC has been criticized for inadequate planning and the waste of public funds over the demolition of two flyovers.
Rather, the PMC will dismantle the FOB for the first time and repurpose it in two other locations within the city: in Shivajinagar to link the COEP ground with the hostel of the College of Engineering Pune (CoEP) Technological University, and on Alandi Road close to Pratik Nagar.
In September 2023, the Pune Municipal Corporation (PMC) had planned to demolish the foot overbridge (FOB) at Vishrantwadi Chowk –
The PMC wants to do this to construct a flyover & a grade separator.
Shreyas Vange