Pune Airport to install 80-meter escalator ramp for passengers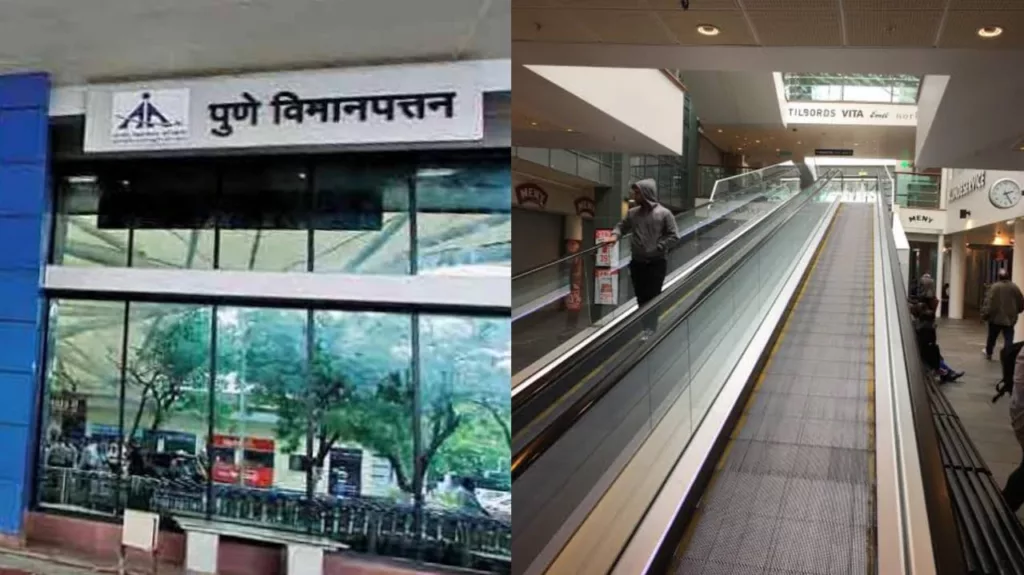 By: Pune Pulse
September 2, 2023
Pune: Air travellers who are in a rush to catch cabs after landing at the airport can now breathe a sigh of relief.
The airport administration is in the final stages of installing a sliding 80-meter escalator ramp on the bridge that connects the terminal to the Aeromall.
As per the information, this ramp will eliminate the need for passengers to run with heavy bags.
Pune Airport sees over 190 flights departing each day, with 26 to 28 thousand passengers passing through.
Upon landing at Pune Airport, these passengers would typically have to make their way to the Aeromall to find a cab. However, the long distance between the terminal and Aeromall meant that passengers had to endure a lengthy walk while carrying their luggage.
In light of this, the airport administration has taken the initiative to install this escalator ramp, providing much-needed relief to passengers from Pune.
Madhupriya Dhanwate