Pune : Dnyanadevi Launches "Baladhar" Helpline Number for children in distress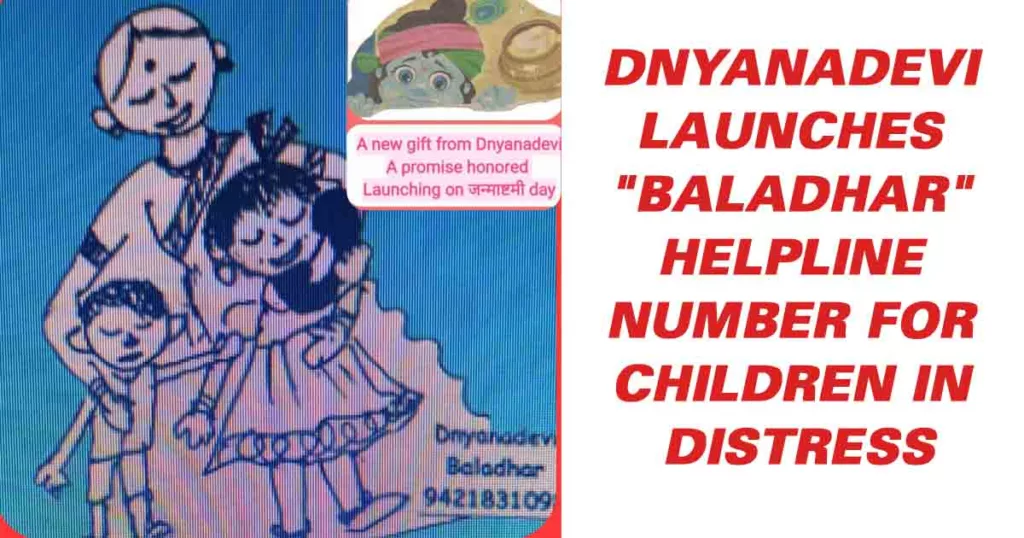 PUNE: Dnyanadevi has introduced a new helpline called "Bal Adhar" to support children in distress. As of September 1, 2023, the 24-hour Childline helpline for children in distress will be transferred to the state government.
As per the information provided, Dnyanadevi has been responsible for managing this service in Pune since 2001, rescuing, rehabilitating, counseling, and guiding hundreds of thousands of children to obtain justice. Childline has also played a vital role in creating a child-friendly environment in the city.
As per the information received, due to the continuous demand from well-wishers, beneficiaries, and the children of Pune, Dnyanadevi has decided to provide phone support for children in distress. This service, named "Baladhar," will complement the existing Childline service.
Dnyanadevi already has a dedicated team of trained and empathetic workers who are committed to rescuing abused children and ensuring they receive the justice they deserve. "Baladhar" aims to assist children in need of rescue from abuse or seeking guidance and support.
The helpline can be reached at the following numbers: 9421831098, 020-25540021, and 020-25540026. It will be operational from 9:00 AM to 9:00 PM, while the government-operated Childline will continue to provide assistance 24/7. "Baladhar" is an additional support service that has been launched in response to popular demand from the children and citizens of the city.
The launch of "Baladhar" on Janmashtami is significant as it symbolizes Shrikrishna's fight for justice. Even as a child, Balkrishna stood up for children's rights, making this auspicious occasion the perfect choice for the launch of the new phone line.