Round Table India and Cinepolis illuminate lives of 10,000 children with Free Cinema Day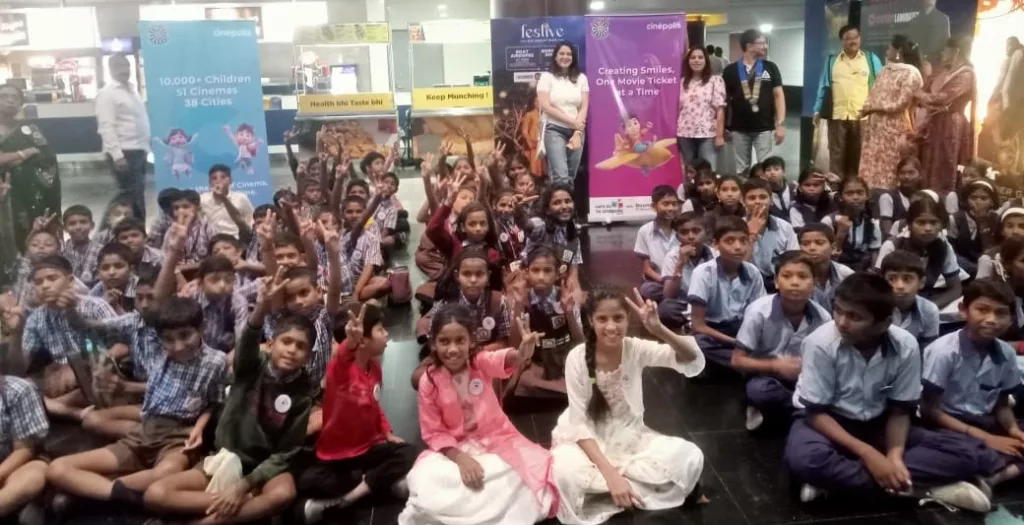 National, DTBD — Cinépolis in association with Round Table India, is thrilled to announce the return of its much-anticipated annual CSR initiative, 'Let's All Go To Cinépolis.' 
This heart-warming initiative is dedicated to the belief that 'Cinema is for All,' aiming to share the enchantment of movies with children across the country. Since its inception in 2014, this initiative has been a bridge to boundless inspiration for thousands of young minds.
"Imagine a world where dreams know no bounds, where children can experience the magic of cinema. Cinépolis India has been making this dream a reality, year after year, by nurturing young minds through exposure to the world of movies," says Devang Sampat, CEO, Cinépolis India.
Tr. Robin Agarwala, National President, Round Table India, expressed his excitement about the event, saying, "Join us in this heartwarming journey wherein Round Table India collaborates with Cinepolis, to spread smiles like never before."
The 2023 edition of 'Let's All Go To Cinépolis' promises to be the most significant yet, with over 10,000 children from across the country set to participate. The event took place on November 6, 2023, at Cinépolis properties spanning 38 cities across India, including 51 theatres.
The children got an opportunity to watch the inspiring movie "JAWAN" from the comfort of these state-of-the-art cinema venues. It's a chance to bring radiant smiles to their faces like never before, creating memories that will last a lifetime.
'Let's All Go To Cinépolis' has been instrumental in sparking joy and igniting smiles on the faces of thousands of children over the years.
Previous editions of the initiative have left an indelible mark on the lives of countless children:
2014: 5,108 children in 16 cities
2015: 3,783 children in 16 cities
2016: 3,019 children in 12 cities
2017: 5,458 children in 25 cities
2018: 5,016 children in 17 cities
2019: 6,500 children in 22 cities
2022: 6,500 children in 23 cities
About RTI
Round Table India (RTI) is an energetic youth organization focused on nation-building and striving to promote 'service through fellowship'. We are present in over 138 cities and towns across the country, driven to contribute towards the society at large. Today, RTI has grown into a very strong non-profit association of more than 332 tables (chapters) across the nation.