September floods in Nagpur destroyed Rs 400 crore cash at Bank of Maharashtra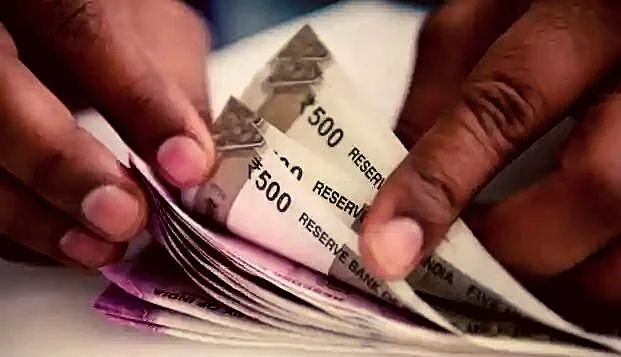 By: Pune Pulse
October 31, 2023
Pune: The Bank of Maharashtra (BOM) zonal office in Sitabuldi, Nagpur, experienced significant damage during the floods on September 23. The floods not only affected nearby homes and stranded residents but also caused the bank premises to be submerged.
According to reports, the currency vault of the bank was particularly impacted, with several hundred crores worth of cash becoming soaked, damaged, and broken. Approximately Rs 400 crore in paper currency was rendered worthless. It took over 24 hours to pump out the water from the bank premises, which is located just 50 meters away from the Nag River.
The bank was inaugurated in 1967 under the leadership of the former chief minister, Vasantrao Naik. Footage shows floodwaters entering the currency chest while security guards, trapped by the rising waters, helplessly watched. Civic officials promptly pumped out the water, prioritizing the task as nearby commercial establishments remained submerged.
Experts have stated that although currency may have been lost, the actual money remains intact, and the Bank of Maharashtra's balance sheet is expected to remain unaffected. The bank operates the currency chest in collaboration with the Reserve Bank of India (RBI), acting as a custodian and distributing cash on behalf of the RBI. Balances are settled after each day's transactions, with the chest receiving a remittance based on its holding capacity or chest balance limit.
It is important to note that other banks also have currency chests. Following the incident on September 23, a report was submitted to the RBI, prompting the dispatch of an inspection team to collect the damaged notes and replenish the currency vault. The RBI officials meticulously count and scan the notes, destroying those that cannot be reissued, and subsequently provide a fresh remittance to the bank in accordance with established procedures.
However, if there is a shortfall in the balance, the bank may be required to make a payment. Sources have informed that a public sector bank in Pune is also facing a similar crisis. The Bank of Maharashtra has launched an inquiry into the flooding of the vault at its Sitabuldi branch. Each currency note in circulation is backed by an asset held by the government, such as gold or bonds. This is the first time in sixty years that a bank building in this area has been submerged.
Despite this, the bank will continue to use the same chest as there is currently no immediate threat from the Nag River. Fortunately, banking operations were not disrupted due to the immediate implementation of a backup continuity plan. As a result, the bank has returned to normal functioning. Bank officials have acknowledged the possibility of implementing corrective measures to prevent a recurrence of such an incident. The building could potentially undergo renovation or be made flood-resistant, as suggested by an official.