Tragic fatality as Chetak Helicopter Accident Claims Naval Sailor's Life in Kochi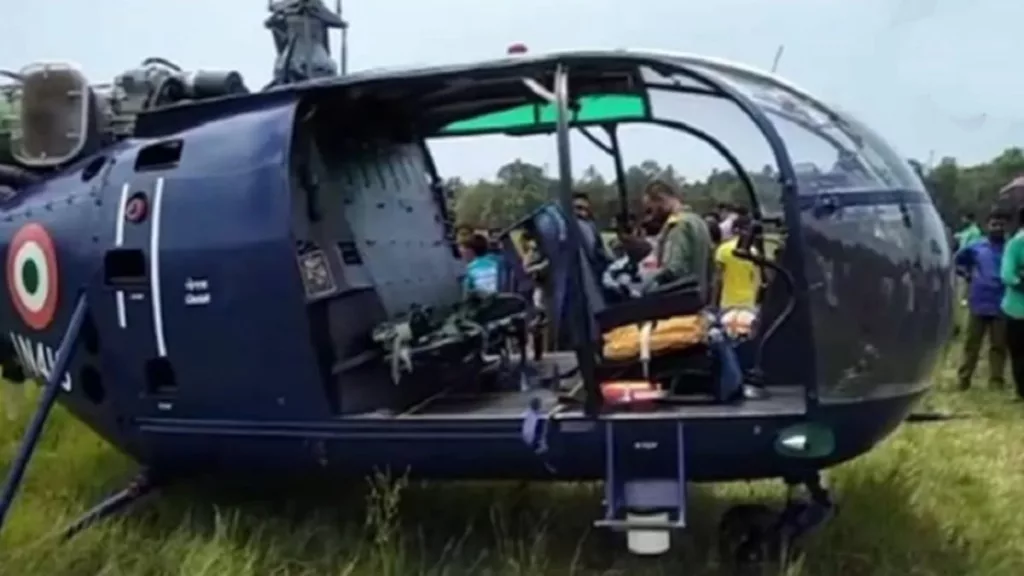 In a somber incident, a naval sailor lost his life in a "ground accident" involving a Chetak helicopter at the INS Garuda naval air station, as confirmed by the Indian Navy on Saturday.
The unfortunate event unfolded on November 4, when a navy official met with a fatal accident during a ground maintenance inspection of a Chetak helicopter at the INS Garuda's runway.
Navy authorities have disclosed that the mishap occurred shortly after the Chetak helicopter had taken off for a routine training mission. As investigations are underway to determine the exact circumstances leading to this tragic incident, the Indian Navy is awaiting further information to shed light on the incident.