Fatal Accident on Nashik-Chandwad Highway; 4 dead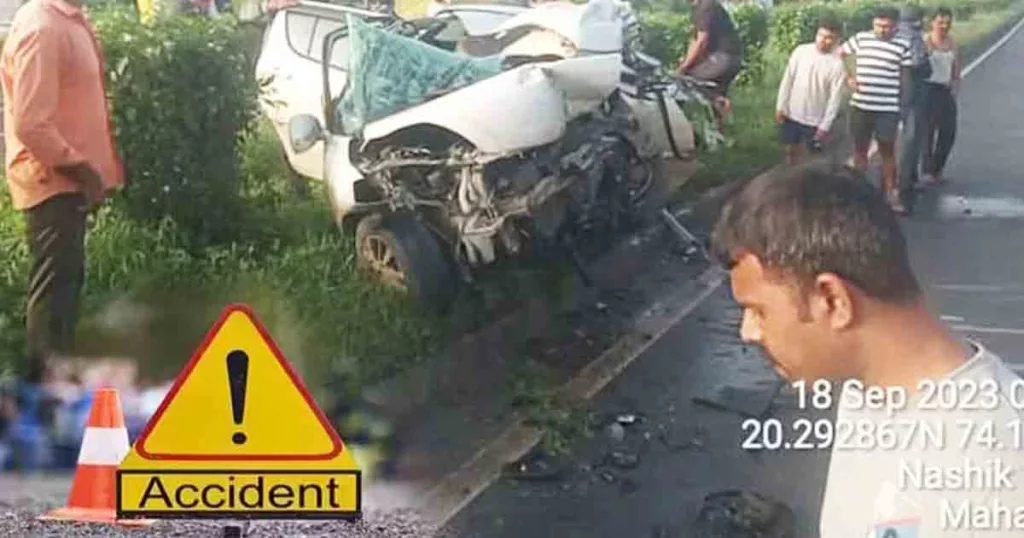 A terrible accident took place on the Chandwad highway in Nashik district. 4 people have died in the accident.
This terrible accident has taken place between a car and a container on the Mumbai-Agra highway in front of the Namokar pilgrimage site in Chandwad taluka.
As per information, four people in the car died on the spot in this horrific accident. This accident happened around 7:30 am.
The work to identify the accident victims is still going on. The accident team of Vadnerbhairav ​​Police and Soma Tollways Company had reached the spot.
The highway was blocked for some time after the accident. The deceased in the accident were travelling from Nashik to Dhule & they are residents of Dhule district.
BJP Ex Corporator of Dhule Kiran Ahirrao also died in this accident. The car was going from Nashik to Dhule when this terrible accident took place. 
The accident was so severe that the car has been extensively damaged. Due to the accidental death of BJP Former Corporator Kiran Ahirrao, mourning has spread in political circles.