Now, Vistara to fly direct from Mumbai to Frankfurt six times in a week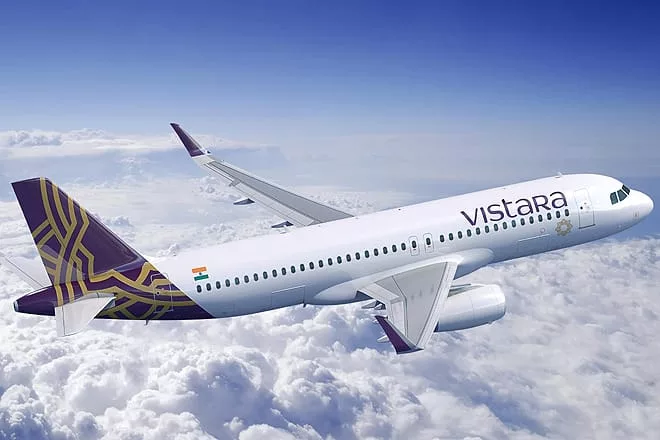 By: Pune Pulse
November 17, 2023
Pune: Vistara Airlines has started direct flights between Mumbai and Frankfurt, Germany, six times a week to improve its traveller services. The inaugural flight took place on November 15, 2023, at 13:00 (IST) out of Mumbai's Chhatrapati Shivaji Maharaj International Airport.
The Boeing 787-9 Dreamliner operated by Vistara was scheduled to land at Frankfurt International Airport at 17:30 (GMT). There are currently six weekly flights from Frankfurt to Delhi operated by Vistara.
As per information, the direct flights between Mumbai and Frankfurt, Germany will begin operating on November 15, 2023, and they will run six times a week.
According to Vinod Kannan, CEO of Vistara, the company launched five direct flights to London Heathrow after realizing there was a demand for an Indian airline that could provide a top-notch experience and connect to long-haul destinations in Europe from Mumbai.
With great pleasure, they are launching a six-times-weekly service from India's financial capital to Frankfurt, which will be their second European destination. When making travel plans on this route, they are sure that their customers will value and choose to fly with India's best airline.
Schedule of the Flights
On Tuesdays, Wednesdays, Thursdays, Fridays, Saturdays, and Sundays, UK 0027 will travel from Mumbai to Frankfurt, leaving at 1300 hrs and arriving at 1730 local time. UK 0028, the return flight, will run from Frankfurt to Mumbai. It will take off at 2020 hours and land at 09:10 hrs the following day (+1) local time. Please be aware that on certain operation days, timings may differ slightly.
Shreyas Vange