Online Payment Mode: 20 Lakh MSEDCL Pune Consumers Pay a Staggering Rs 565 Crores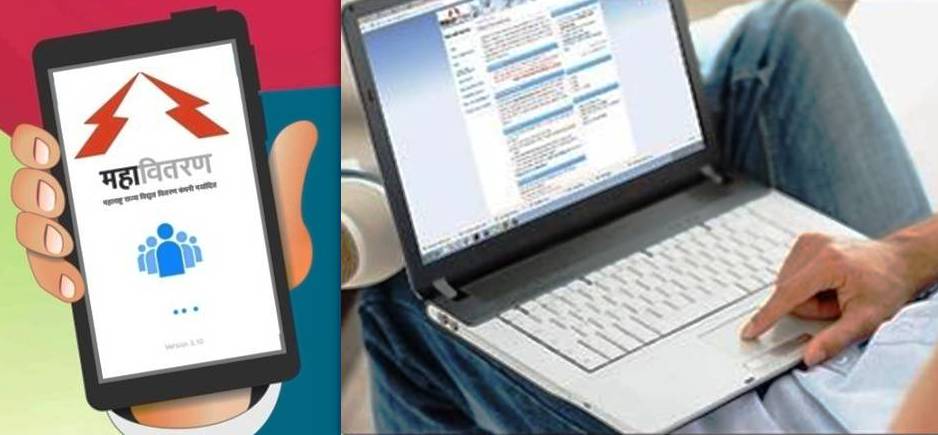 Pune, June 5, 2023: Electricity consumers in Pune circle of Mahavitaran (Maharashtra State Electricity Distribution Company Limited (MSEDCL) have taken the lead in timely bill payments. Last month, in May, more than 20 lakh low-pressure consumers, including domestic, commercial, industrial, and others, paid a total of ₹ 565 crores.
The number of low-pressure consumers regularly paying their electricity bills in the Pune circle has been steadily increasing. From April to September 2022, an average of 17 lakh 41 thousand 860 consumers paid their bills every month. This number rose to 18 lakh 64 thousand 820 from October to December 2022. And from January to May 2023, the average number of monthly payers increased further to 20 lakh 21 thousand 130. The response to bill payment has been remarkable, with an additional 1 lakh 56 thousand 330 consumers joining in the last five months alone.
In May, a staggering 11 lakh 30 thousand 225 low-pressure consumers from households, commercial establishments, and industries in Pune city paid their electricity bills, amounting to ₹312 crores 87 lakhs. The highest number of consumers, 191 thousand 913, was recorded in the Bund garden section of Mahavitaran. Other divisions, including Shivajinagar, Kothrud, Nagar Road, Padmavati, Parvati, and Rasta peth, had an average of 1 lakh 56 thousand 385 consumers opting for 'online bill payment.
Similarly, in the city of Pimpri Chinchwad, 5 lakh 28 thousand 64 consumers paid their electricity bills totaling ₹149 crores 10 lakhs. Pimpri Chinchwad city leads the way in 'on and off' electricity bill payments in the Pune circle. Last month, 3 lakh 8 thousand 116 customers from the Pimpri division and 2 lakh 19 thousand 948 customers from the Bhosari division made successful payments under this scheme. The response to 'on and off' bill payments has also been increasing in Pune Rural. In the last month, 3 lakh 56 thousand 945 customers from Ambegaon, Junnar, Khed, Maval, Mulshi, Velhe, and Haveli talukas paid a total of ₹103 crores 2 lakhs.
To facilitate convenient bill payments, Mahavitaran offers online payment options that allow consumers to pay their bills from the comfort of their homes, 24/7. The official website, www.mahadiscom.in, and the mobile app are available for domestic, commercial, industrial, and other low-pressure customers. These platforms enable the payment of 'on and off' bills for multiple electricity connections through a single registered account, while also providing the option to save monthly bill details and payment receipts on a computer or mobile phone.
Moreover, low-pressure electricity consumers are eligible for a 0.25% discount on their monthly bills, up to ₹500, if they choose to pay online via credit/debit card, UPI, BHIM, internet banking, or mobile wallet. Additionally, apart from credit cards, all other online payment options are now free of charge. Notably, customers receive SMS notifications on their mobile phones after successfully paying their bills online.
Rajendra Pawar has praised the consumers in the Pune circle for their participation in the 'Go-Green' scheme and 'Online' electricity bill payment. Through the 'Go-Green' initiative, consumers receive their bills and payment receipts via email, which can be saved on mobile or computer devices and printed whenever required.

Chief Engineer, MSEDCL, Pune