Pimpri Chinchwad family to travel from Pimpri to London via car in 120 days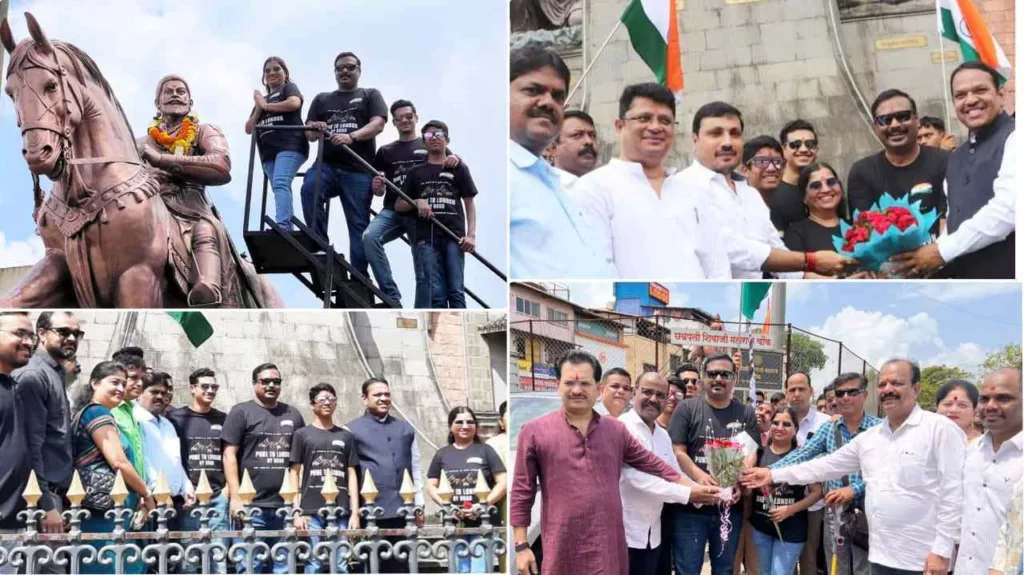 By: Pune Pulse
August 30,2023

Pune: Vivek Sonawane, an electrical engineer, along with his wife and two children, are preparing to embark on an extraordinary journey. They will be the first Marathi family in Maharashtra to travel to 31 countries in a span of 120 days. The preparations for this adventure have been underway for the past six months, including obtaining all the necessary legal permissions and visas for each country, as well as arranging the required currencies and international travel arrangements.
As per information, their exciting itinerary will take them through Dubai, Iran, Turkey, Bulgaria, Denmark, Germany, Switzerland, Italy, France, and London. Throughout their journey, they will experience unique modes of transportation, including three boat trips and one train ride that goes under the sea with their car.
While talking to Pune Pulse, Vivek Sonawane added, "We are excited for this journey as it will teach us a lot about the history and heritage of every country. We are travelling approximately 30,000 km and have carried out all the necessary preparations."
As per the information received, they will be commencing their Pimpri Chinchwad to London tour on September 12. Their Range Rover car, adorned with symbolic decorations, will serve as a powerful reminder to the world to care for the global community and to prioritize the well-being of senior citizens.
During a recent meeting, Corporator Shatrughan Kate extended his best wishes to Vivek Sonawane and his entire family, expressing safe and successful completion of their extraordinary journey. MP Shrirang Barne, Additional Municipal Commissioner Vilas Jagtap, Corporator Moreshwar Shedge, Shatrughan Kate, Aarti Chondhe, Vijay Jagtap, Ganesh Kaspate, and other individuals were present on this occasion.