Pune man duped of Rs 24 lakh under pretext of employment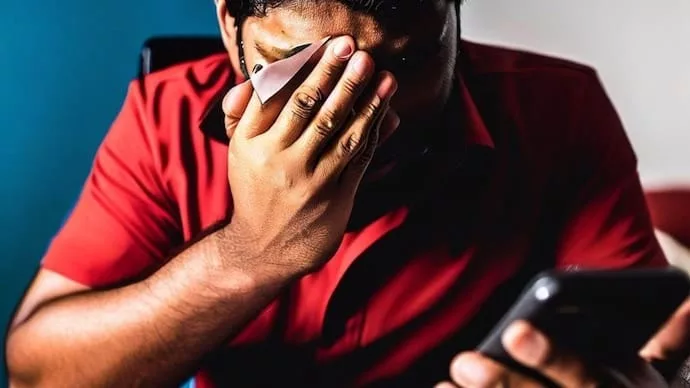 India is currently grappling with a surge in online scams, with fresh cases of individuals being swindled out of their money being reported on a daily basis. While victims are often criticized for not being more cautious online, the situation is further compounded by the fact that scammers are now using more advanced and sophisticated tactics to deceive people into parting with their money.
In one particularly alarming case, a man from Pune lost a staggering Rs 24 lakh after falling victim to what he believed to be a legitimate job offer. This highlights the urgent need for greater awareness and vigilance when it comes to online transactions and job applications.
In March 2023, the fraudulent scheme commenced with a phone call received by the man. The caller, a woman, deceitfully identified herself as an executive affiliated with a recruitment facilitator. She informed the man that he had been selected as a potential candidate for a high-ranking role at the Indian division of an international automobile manufacturer.
In order to move forward with the job application process, the man was instructed to complete a registration on a designated online platform. However, this registration required a payment of Rs 1,600. Additionally, he was requested to participate in a telephonic interview shortly after receiving an email notification.
Following the phone interview, man was sent an email expressing congratulations on his acceptance. Subsequently, he was requested to forward his academic records, professional experience certificates, and other relevant documents.
The individuals on the other end of the line, who were most likely fraudsters, also demanded that the gentleman transfer Rs 28,000 for the company uniform and Rs 80,000 for a comprehensive medical examination. Furthermore, they insisted that he pay Rs 2.4 lakh as an advance on his salary.
During the course of the next five months, the fraudsters persistently requested funds under different pretexts, including document verification and completion of formalities for joining. The individual obediently fulfilled all their requests, anticipating a lucrative position at the renowned automobile manufacturer.
Nevertheless, after disbursing approximately Rs 24 lakh in approximately 40 transactions, the individual came to the realization that he had fallen victim to deception. Consequently, he sought assistance from the cyber crime police station.
As per the documented incident, it is plausible that the fraudsters devised a scheme wherein they established a counterfeit email address and phone number under the guise of the Vice President of Human Resources at the multinational automobile manufacturer. Additionally, they fabricated a fictitious website for the purported recruitment facilitator firm.