Pune Traffic Police announces diversion after 5 pm in central Pune. Check details here.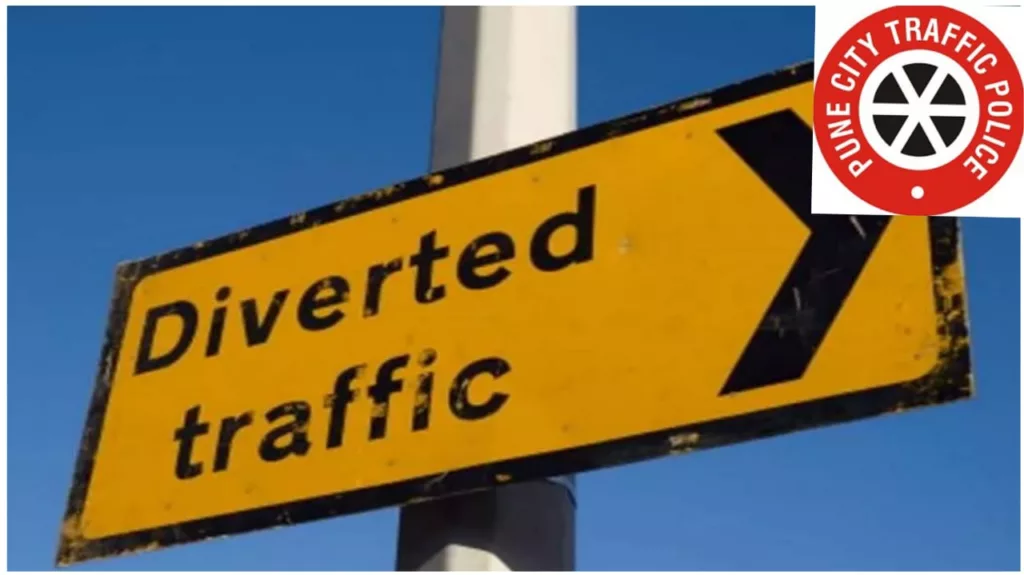 By: Pune Pulse
September 19, 2023
Pune: In light of the influx of devotees during Ganeshotsav, modifications will be implemented in the central area commencing on Wednesday, September 20. Due to the huge number of visitors, the roads in the central area will be closed for traffic after 5 p.m. and redirected to alternate routes.
As per the information provided, the stretch of Shivaji Road between Belbagh Chowk and Rameshwar Chowk (Mandai) will be completely closed to traffic during the festival. These traffic alterations will remain in effect until the immersion procession. All vehicles traveling from Shivajinagar to Swargate will be diverted to Barve Chowk (Modern Cafe Chowk), Junglee Maharaj Road, KhandojiBaba Chowk, Tilak Chowk (Alka Cinema), Tilak Road or Shastri Road, proceed to the desired destination.
Vijay Kumar Magar, Deputy Commissioner of Police (Traffic) has urged vehicles traveling from Shivajinagar to the station to take the route via Vedhshala Chowk, Shahir Amar Sheikh Chowk, Bolhai Chowk, or towards Swargate via Nehru Road.
As per the information received, two-wheeler riders traveling from Shivajinagar to Swargate may access the desired location through Tilak Bridge at the Municipal Building or the road in the river basin through Alka Theatre. Vehicles coming from Bajirao Road and Kelkar Road should proceed to the desired destination through Appa Balwant Chowk, Futka Buruj Chowk, Gadgil Statue, and Kumbharves.
All types of vehicles are prohibited from Jijamata Chowk to Belbagh Chowk, Rameshwar Chowk to Mandai, Shanipar Chowk, Seva Sadan Chowk to Appa Balwant Chowk to Budhwar Chowk, Appa Balwant Chowk to Futka Buruj Chowk on Shivaji Road. From September 20th to 27th, single-lane traffic orders will be relaxed between Kumthekar Road, Sadashiv Peth, Sinhagad Garage Road in Ghorpade Peth, Municipal Workshop Chowk, Kohinoor Chowk on Mahatma Gandhi Road in Lashkar area and Bhagwan Mahavir Chowk until the crowd subsides after 5 pm.
Madhupriya Dhanwate